Bilingual comprehensive school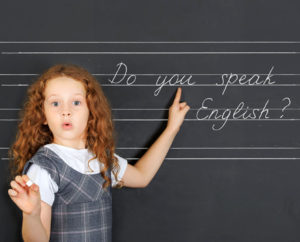 The first stage of education represents a fundamental time frame for pupils learning and identity development; during this time children gradually learn all those skills which are fundamental for their further learning, not only at school, but in life in general.
The primary school aim is the acquisition of fundamental knowledge and abilities to develop solid cultural skills, in order to enhance children's personal growth.
TO.P Torino Primary School gives every class two supervisors, one for each linguistic area, Italian and English.
Supervisors are supported by specialized teachers.
Every teacher has to attend continuous education and follow-up courses, in order to improve their pedagogic, relational and organizational know-how.
Download Training Plan
School Planning:
linguistic, artistic, scientific and technology subjects: English;
humanistic subjects and social studies: English and Italian;
starting from the third year: integration of German or French, with the possibility to take a language certification exam.
Teaching staff consists of Italian, English native-speakers or bilingual qualified teachers.
Didactical methods and techniques are characterized by flexibility and concreteness, in order to promote kids' cognitive processes, personal attitudes and peculiar learning time.
School is full time, in order to alternate a more traditional school program with more recreational, practical and sensorial moments, which are essential for children in elementary school age.
Computer tools are used to teach every subject from the first year and classrooms are equipped with IWB (Interactive Whiteboard).
The primary school wants to promote significant learning and help all the pupils to achieve successful results. A flexible use of classrooms and school areas helps to enhance children's experience and knowledge and to encourage research and exploration experiences, in order to promote their love for new discoveries and collaborative learning.
Classes are equipped with ergonomic and adjustable desks and chairs, to fit children's height and follow their growth.
TOP School teachers are headed by school coordinator, Professor Claudia Testa who, together with Casa degli Insegnanti equipe, work to guarantee the project quality and to set up all the educational norms, designed for a harmonious development of programs and methods.
Our school educational project aims to allow children to interchangeably use English and Italian both for writing and speaking, in all learning areas and in everyday communication.
School books are:
in Italian: MIUR approved texts
in English: texts used in English/American/Australian elementary schools
Our curriculum does not modify Italian, math and other disciplines lessons, but gives the education in English the same dignity and amount of time as the Italian one.
Subjects are developed according both with MIUR and U.K. national Curriculum, thanks to this approach, which is attentive to children needs and to the transformation of their interests at the same time, we are able to help them work as a group and to cultivate friendships.
For all the subjects carried out in English or in co-teaching, teachers are qualified and bilingual, or English native speakers.
A huge relevance is given to the kids' emotional and social relationships with schoolmates, but also with teachers.
INVALSI TESTS
Invalsi are national standard tests used in order to check the learning results of second and fifth years of elementary schools, first and third years of middle schools, and second years of high schools. Those tests are prepared by Invalsi Institute (National Institute for the evaluation of the school system) and, according to Ministero dell'Istruzione, their purpose is to evaluate Italian and Maths skills of Italian students.
The extremely satisfying results of TO.P Primary School at Invalsi 2021 demonstrate what we have always claimed: even in a biligual school, where English is predominant, the correct didactic method gives excellent results in Italian and Maths as well.
Download PDF
Extra activities
Extra activities are optional and take place during the school day. Every activity is thirty lessons long, one lesson a week and run by specialized teachers. At the beginning of every school year parents are introduced to the sport and art clubs, which partner with the school. Moreover, children have the chance to attend a trial lesson for each activity.
Music
Individual and collective lessons, 30 or 60 minutes, to learn: piano, violin or flute.

Swimming
10 minutes of warm-up gymnastics in the pool and 40 minutes of swimming. The cost of the activity includes assistance and transport.

Mini-basket
Amusement-motory activity, based on fundamental rules of basket, taught as a game.

Karate & Judo
Our approach to Karate and Judo is as a recreational but disciplined activities, aimed to develop body coordination thanks to the fundamental techniques.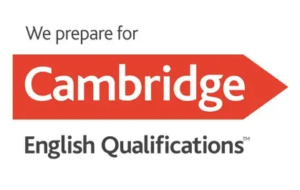 In addition to English school hours, kids are given the possibility to prepare Cambridge qualification exams: STARTERS, MOVERS, FLYERS and P.E.T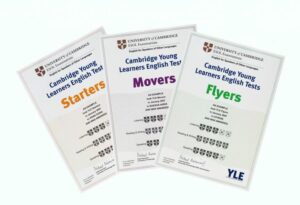 Inscriptions and fees
Inscriptions depend on availability and the applications order of submission. The priority is given to students' siblings.
Agreements
FCA employees
Thales Alenia Space employees
School calendar
Primary school follows regional school calendar.
Pupils have the possibility to attend the school until the end of July, with recreational activities (sport, trips, workshops) and help with holiday homework.
During the school year a holiday week in December and some free days during Easter period are scheduled.
In July, at the end of curricular activities, the school organizes ludic activities, divided into thematic modules.
Every week, didactic activities are integrated with a trip, a themed party and outdoor ludic activities.