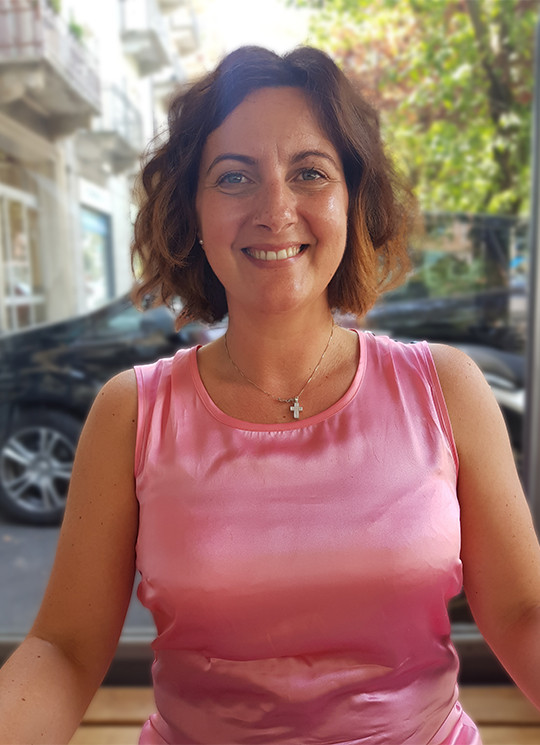 Manuela Biglione
TOP School was born out of an idea of Manuela Biglione's, willing to establish a brand new, stimulating educational environment where bi-lingual teaching techniques reach new highs and significance, combining top notch education and utmost passion for childcare. Since the outset, Manuela has been inspired by her personal and professional insights, entirely developed in an international, multicultural context. After a career as an attorney and in-house counsel in leading firms and multinational companies, Manuela completed an International Master in Educational Activities. Opening TOP School was the natural step forward, made in the direction of where her true passion lives: bringing in the most advanced teaching and learning techniques available in the 21st century, topped with a warm and caring environment, in a way to naturally get out the full potential of children and kids and prepare them in earnest for the challenges of today's world. Now that the dream of her life has come true, Manuela loves telling the story of each of her TOP Kids, starting from their early achievements and pointing toward their future success. She uses to say: "If you wonder what the future will look like, just ask our children".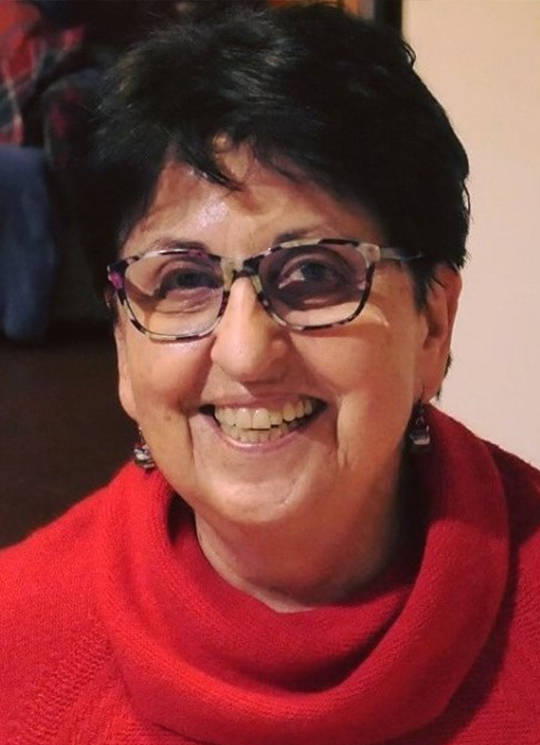 Claudia Testa
I am the curriculum coordinator of the school, and I began this journey even before it even started. In this role, I have participated in the initial didactical choices, checking they were relevant and coherent with the objectives and scope of the school, always taking into consideration the guidelines of the National Ministry of Education and with the objective of giving instruments of knowledge, abilities, and competencies to our students for their bilingual preparation. I actively participate in programming activities and with a team of colleagues, direct the teacher training courses for the teachers at TO.P School. I am a Maths teacher who worked for many years in high school, where I performed diverse roles, including roles such as collaborating with the Headmistress and as a curriculum coordinator, responsible of projects to improve the learning activities and for the support of student's situations of difficulty. I have worked in the University of Torino's school for initial teacher training for the 10 years that it was in active, as a teacher of courses and practicum supervisor. Author, as a collaborator, of school books, and collaborate with INVALSI to write INVALSI tests.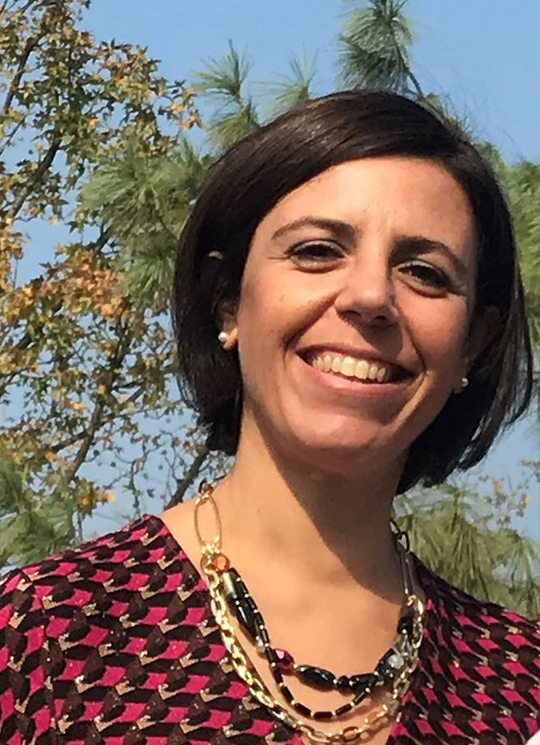 Laura Camoletto
I am Laura, a management engineer and I take care of the administration of the school. After working many years for international companies, where I worked in the management and quality processes of companies, I began working in TOP School, being sure that it could be an experience of great significance and wanting to contribute to the development of this very ambitious project. I am very proud to see what we have done these years and how we are bringing up these great children, who with their daily joy and spontaneity make our jobs very privileged.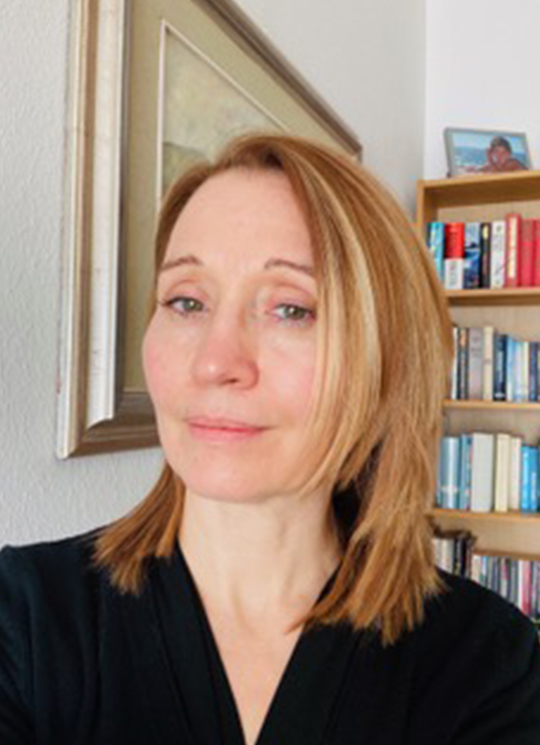 Ms. Christina
My name is Christina, I have a University Certificate in Nursery and Infant Education, and I have worked for many years with young children. I've been at TOP School since 2015, and have previously taught at an International school in Turin and Preschools in Scandinavia. I really enjoy teaching the younger children, using a play based and hands-on learning approach. I believe it's very important to create a warm and friendly atmosphere in the classroom, and to give the little ones a positive start in the school environment!
Ms. Cristina
I'm 31 years old and I'm bilingual in English and French. I have worked with children for as long as I can remember and started my professional career 5 years ago. I quickly realized that there is no greater joy than working with the youngest learners. Two years ago, I was trained to use Jolly Phonics in the classroom, and this year I became a Montessori teacher.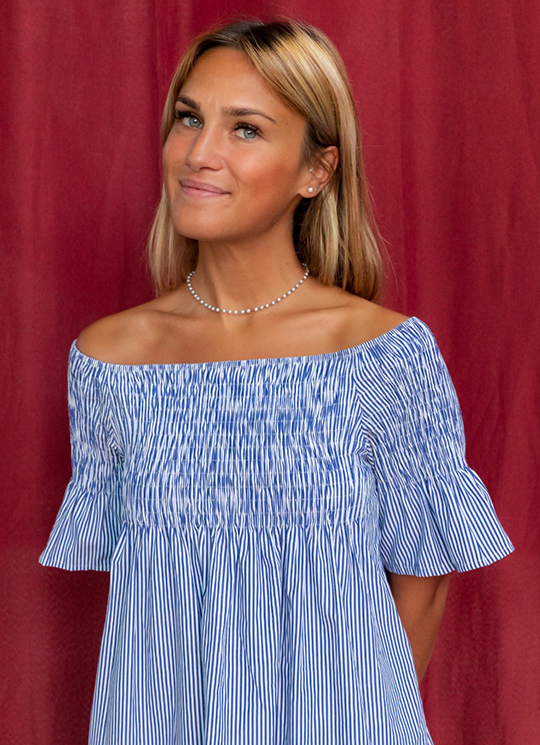 Ms. Emilie
My name is Emilie Contoz and I have a degree in Elementary Education and I am from the Aosta Valley. I have always been fascinated by the bilingualism of school aged children and therefore I decided to work in a stimulating and enriching environment like that one that is available here in TOP School. I also have a degree in music and during my free time I like cultivating my love for music!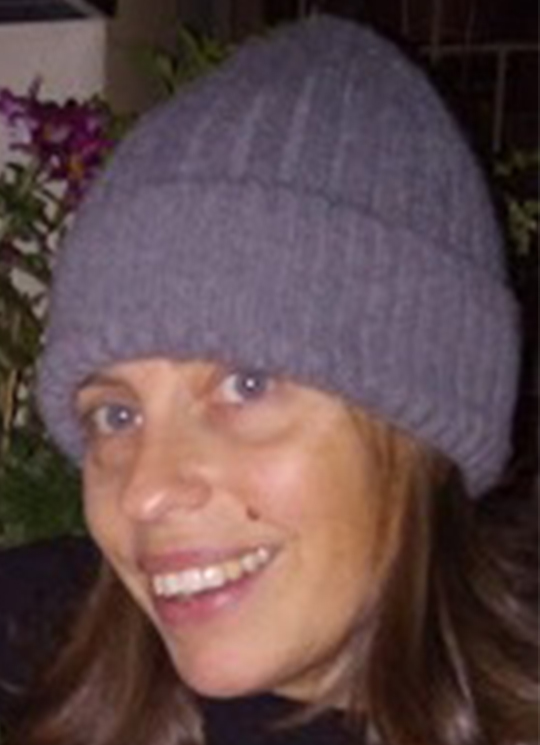 Ms. Emma
Drama Lab Teacher I'm Miss Emma, I am 42 years old and I am bilingual English Italian. I have been teaching for over 10 years. I have lived in Italy, England and Indonesia and then came back to start my adventure at Top Kidz in 2017. I am a Montessori trained teacher with a passion for theatre. I just started a master course in theatre therapy.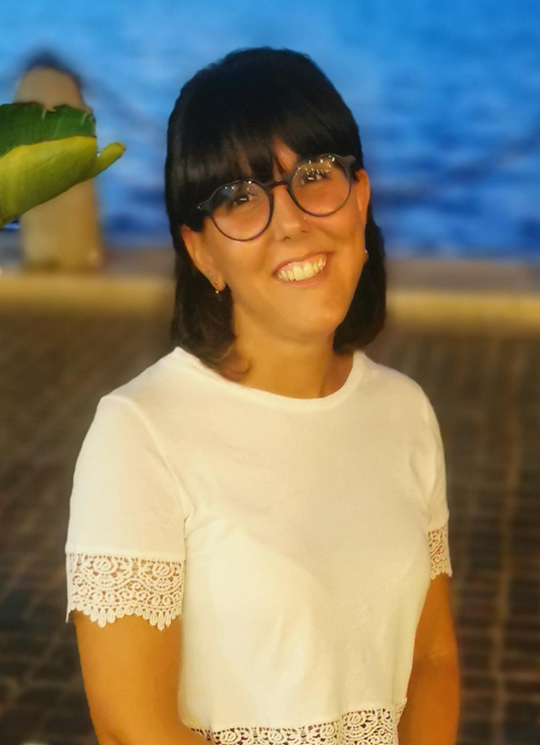 Ms. Federica
Hello! I am Federica and I have a bachelor's degree in education. I began working as a teaching assistant in private daycares in 2017 and have been working for TO.P since 2019. I love my job and I really believe that it is very important to help the young learners develop autonomy, personal identity, and to discover and interpret the world that surrounds them to promote socialization.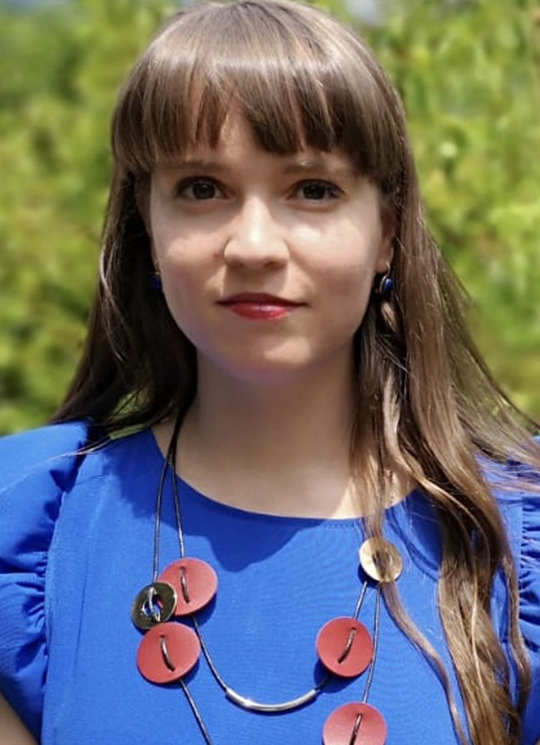 Ms. Francesca
I attended the University of Primary Education Studies and graduated with a thesis on underage foster children. My passions include the scientific topics, voluntary work, and art (theatre, dance, and music.) I currently work in the Kindergarten and Elementary school, focusing on transversal and vertical projects that help develop creativity but critical thinking as well.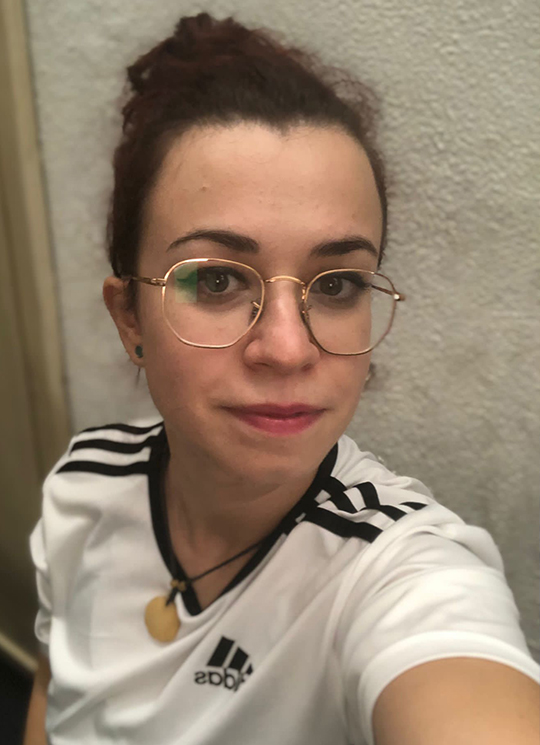 Ms. Giulia
Motor Education and Judo Teacher . I was born in Turin in 1994 and since childhood I have cultivated a passion for the world of Sport, which I experienced first as a Blue Athlete and now as a teacher, believing it to be a fundamental educational and cultural tool for the growth of every individual. I also try to train my students morally, making sure that they learn the principles of Sport and above all transfer them to all their life contexts, present and future.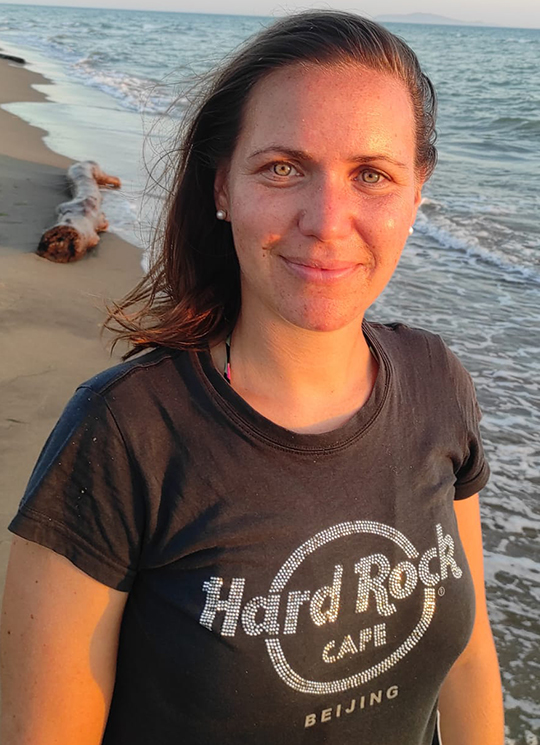 Ms. Ludovica
Pre-K and Yoga Teacher I'm Ms Vicky, I'm bilingual in English and Italian and I've been working in this field for almost a decade. After my bachelor's degree I further specialized by graduating in Montessori education, Jolly Phonics and Yoga for children. I strongly believe that a play-led and serene environment in the early years lays the foundation for a successful, harmonious and happy life.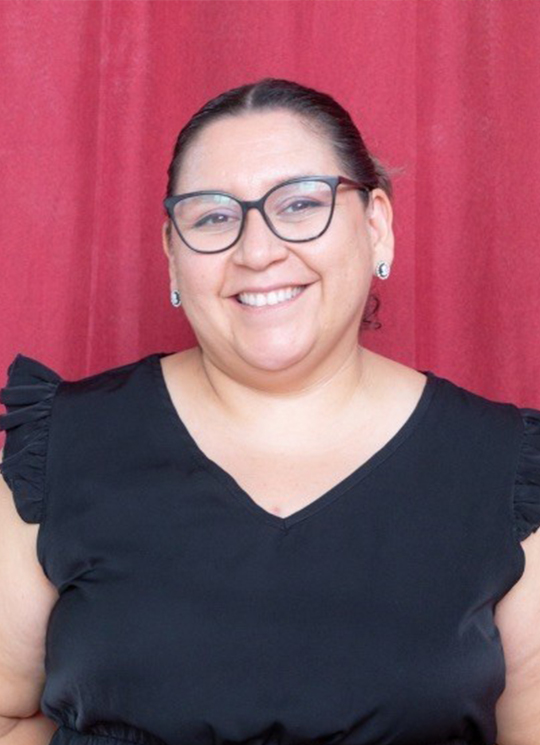 Ms. Maria
My name is Maria, I was born and raised in California where my family still lives. I have been working with children for 15+ years. This has allowed me to experience a wide range of age levels from preschool to early elementary. Working with children and helping them find their voice in this world is my biggest accomplishment. I believe that education is more than just academics. I try and foster students' development in relationships, identity, and emotional skills. Throughout these years I have learned that the best way to learn is to create a safe and caring environment at school. An environment where the children have room to explore and ask questions.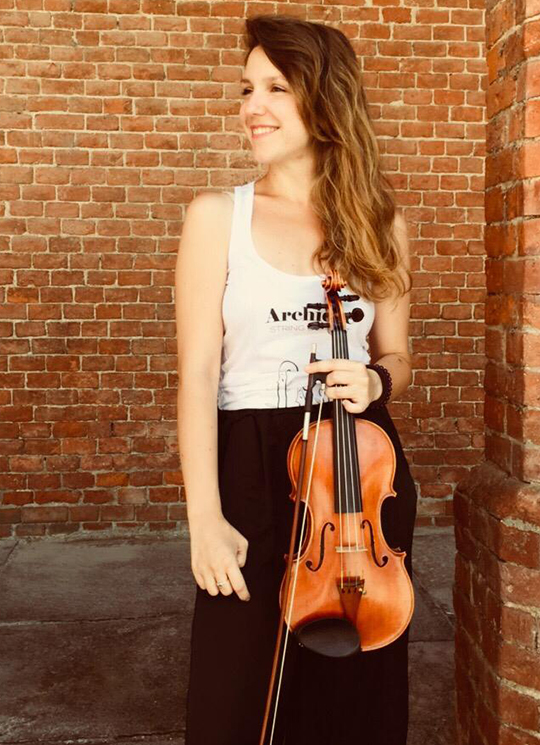 Ms. Mina
Born in Belgrade, Serbia, where she begins to learn how to play the violin at 8 years old. Mina attended the musical highschool in her city and then went to the city's conservatory, where she obtained a degree specialized in classical violin. She then transfers to Milan where she obtains a master's degree in violin, graduating with full marks. She collaborates with numerous orchestras including the National Symphonic Orchestra of the RAI in Turin, and contemporarily dedicates herself to didactics, teaching in private music schools and specialising herself in the propaedeutics obtaining the Suzuki licence. Mina has been part of the Archidee quartet since 2017, where she is a founding member.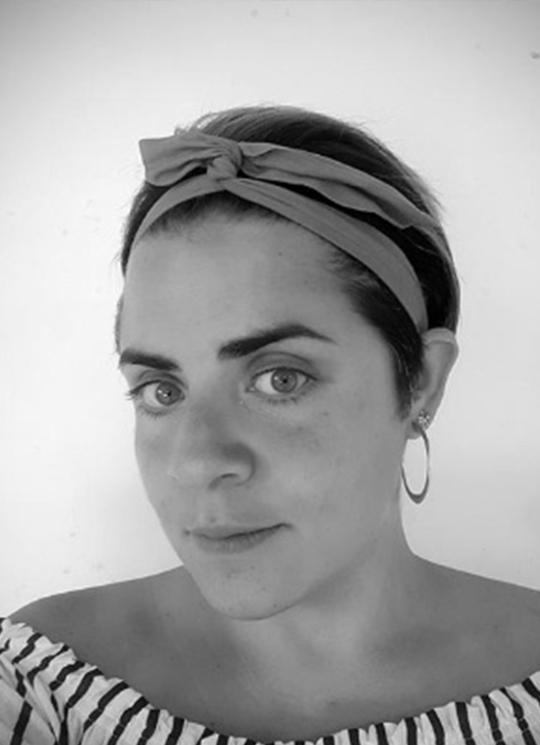 Ms. Nicole
Hello! My name is Nicole and I am a Honduran/Italian school teacher. The 2022/2023 school year marks my 18th year as a school teacher, having worked in Honduras (where I completed my undergraduate degree in Bilingual Education), Austin, Texas (where I got a Master's degree in Early Childhood Special Education), and Rome! I have been living and working in Turin since 2019. During my freetime, I like spending time with my friends, visiting new places, and learning about different cultures. I also enjoy going to the mountain to breathe some fresh air and try snowboarding whenever there is snow.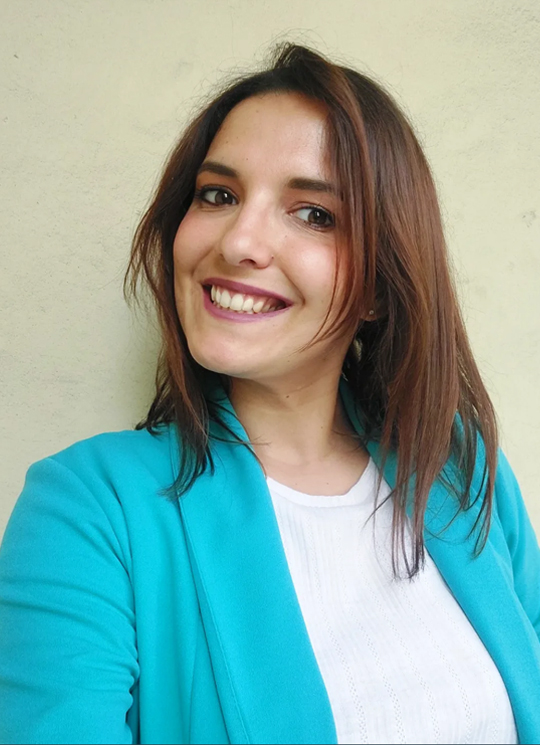 Ms. Paola
I was born and raised in Turin, but lived part of my childhood in Moscow, therefore I speak Italian and Russian. I have a bachelor's degree in education and have always been passionate about studying other languages and cultures. During my university path, I. lived in Huelva, Spain, and after finishing my studies, became a teacher assistant in a bilingual school in London. In collaboration with the university, I led three courses of teaching Italian to foreigners in elementary and middle school. I enjoy teaching, igniting curiosity in my students, and celebrating with them every single progress! During my free time, I enjoy travelling, dancing, playing the piano, trekking in nature, watercolor painting, and participating in new challenges.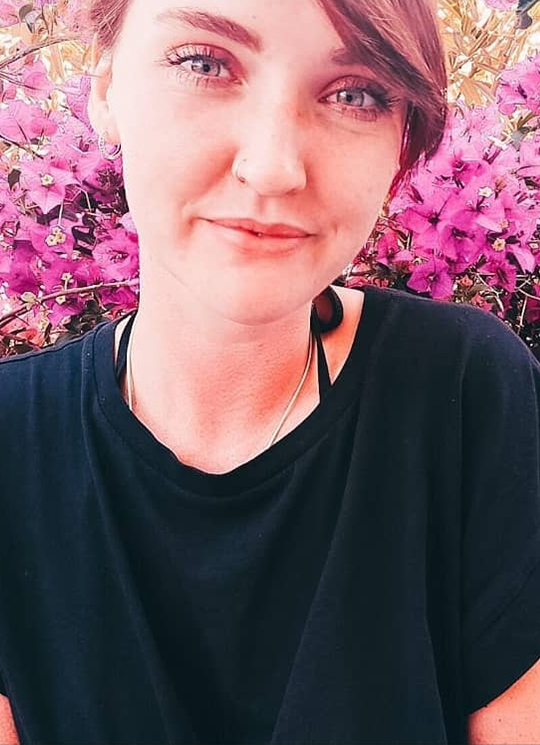 Ms. Rhea
My name is Rhea and I was born and raised in Liverpool, England. I studied English Literature and Language at university and then continued my studies to teach. I have a passion for having fun and I always bring this into my classroom. Hands on work is my favourite kind of work and learning is best with smiles!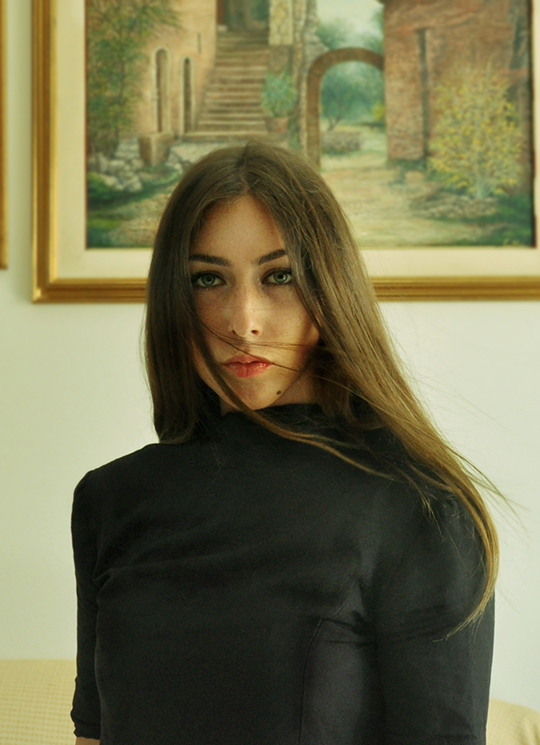 Ms. Rossella
My name is Rossella Manisi and I chose to become a teacher since, as a game, I used to teach long Maths and Italian lessons to my stuffed animals. Once I became an adult, I began and concluded the path to become a teacher. My studies in Philosophy have transmitted me the importance of constant renovation of the astonishment regarding the world. Following this philosophical principle brought me together to those who live this wonderful world to the maximum, children.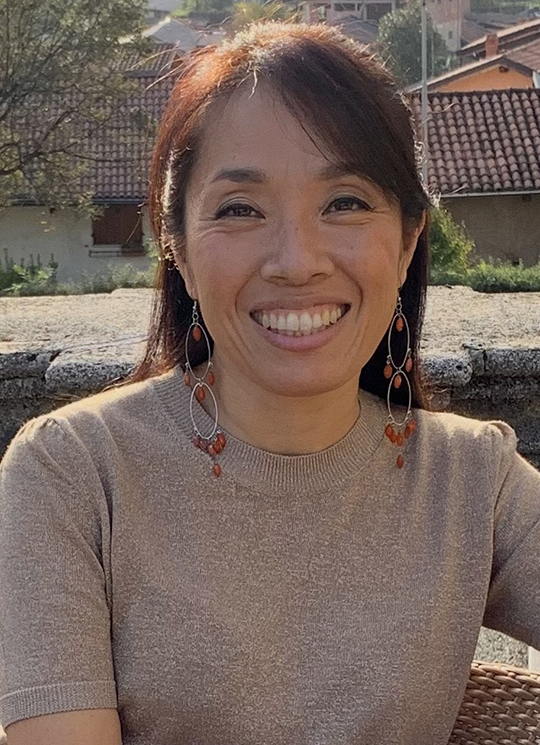 Ms. Takayo
Hello! My name is Takayo and I am the piano teacher. I have been in Italy since 2011 e before my arrival, I was a piano and clarinet teacher at the Yamaha Music School in Japan. Taking advantage of this experience, I try to make my lessons pleasant. We have fun!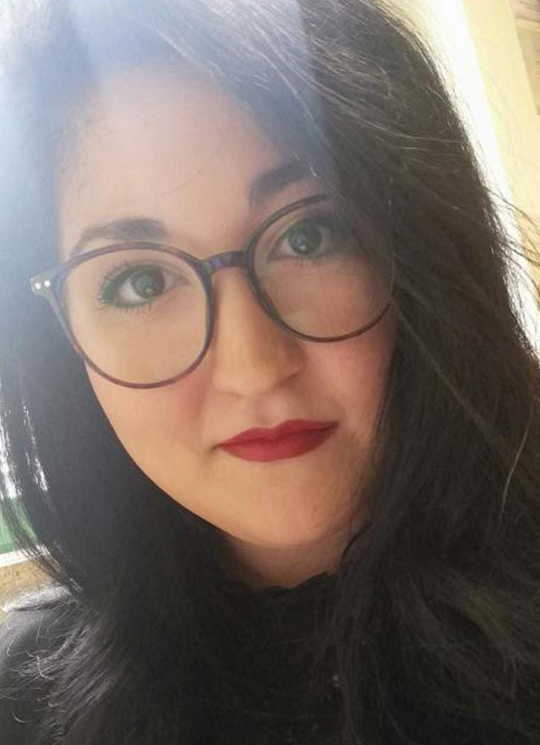 Morena Galassi
I am Morena Galassi, Psychologist with a specialization in psychotherapy, Special Educational Needs consultant at Top School. My area of expertise is developmental and I work with chldren and families providing them with individual and parental support. I work with passion and use my empathy and attentntion towards active and giving value to children's specific characteristics. I strongly believe on the impact that different life contexts can have in a child's development, and above all, school is the main source of positive stimuli.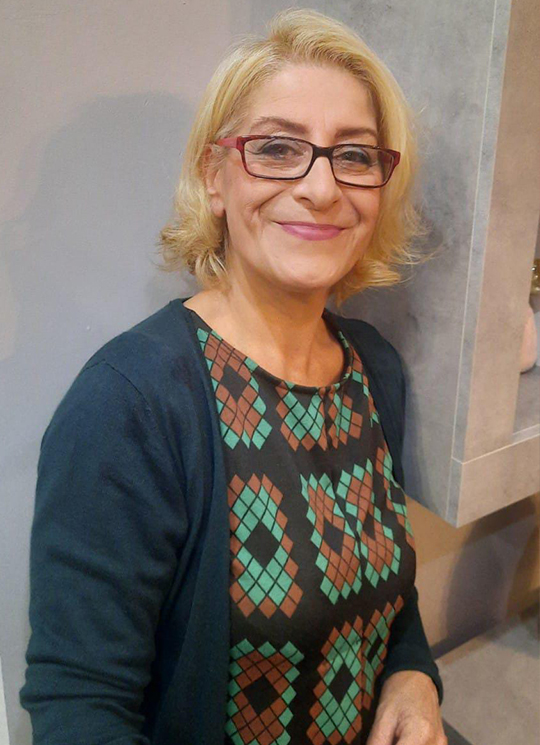 Marinella
I am Marinella and I help children and teachers daily. This is a job that I perform professionally and passionately in the kindergarten. It is very exciting to see the children grow and help them feel safe, protected, and loved.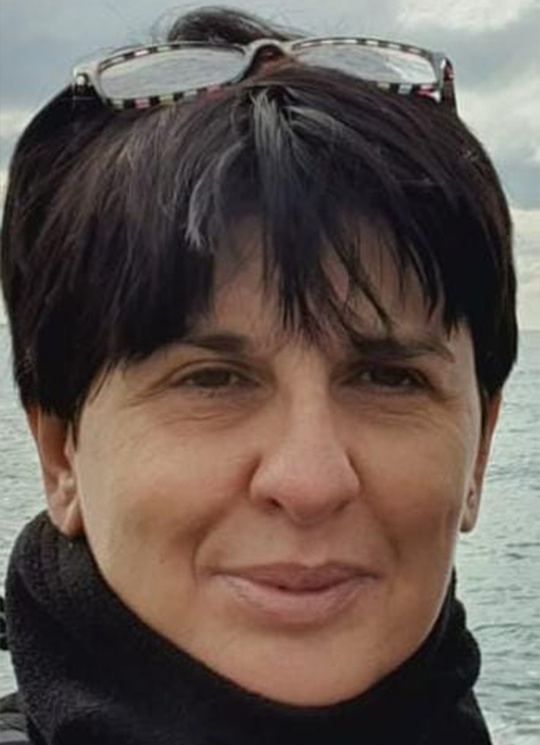 Tommasina
My name is Tommasina and I support teachers and students on a daily basis. This is a job that I do with passion and professionally from 10 years now, and it is a pleasure to see the teachers, children, and the school grow, year by year.