Kindergarten in english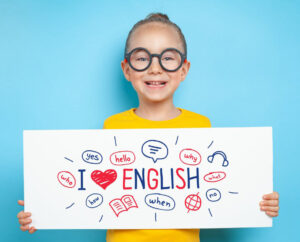 Our kindergarten program strives to stimulate several areas such as fine motor skills, art, music, socialization and the ability to communicate, but also some basic principles of logic, preliminary calculation, writing and vocabulary.
Children are immersed in the English language and, most of the time, divided into same age groups.
The didactical project is based on an annual theme, developed month by month, following the seasons, the years most important events, holidays… all relevant to the child's environment. The didactical project considers the children's age ranges, paying extreme attention to the natural phases of their growth.
During the final year, the program is focused on pre-school activities linked to linguistic and logical-mathematical areas, both in English and in Italian.
For the children who do not speak Italian, the school plans a fun and involving Italian language lab.
The Kindergarten also has a Primavera class, for children older than 24 months.
Download Training Plan
Extra activities
Extra activities are optional and take place during the school day. Every activity is thirty lessons long, one lesson a week and run by specialized teachers. At the beginning of every school year, parents are introduced to the sport and art clubs, which partner with the school. Moreover, children have the chance to attend a trial lesson for each activity.
Preparatory music
Kids are taught to play basic instruments such as sticks, triangle, maracas and xylophone.

Funny fit
The aim of the course is to improve motility self-confidence thanks to team games, balance and flexibility orientated activities.

Baby swimming
The course consists of 10 minutes of warm-up gymnastics in the pool and 40 minutes of swimming. The cost of the activity includes assistance and transport.

Gallery TO.P KIDZ
Typical day
07.30 - 08.30


Pre-school

08.30 - 09.00


Play time

09.00 - 10.00


Circle time and introduction to the day's activity

10.15 - 10.30


Snack time with fresh fruit

10.30 - 12.00


School activities

12.00 - 12.45


Lunch break

13.15- 15.00


School activities or nap time

15.30- 16.00


Snack time

16.00- 16.30


Play time

16.30- 18.30


Post-school activities
Inscriptions and fees
Inscriptions depend on the applications order of submission. The priority is given to TOP Kidz students and students' siblings.
Agreements
FCA employees
Thales Alenia Space employees
School calendar
Our school follows a calendar able to support local and international families' needs.
Kindergarten is open from September to July.
During the school year a holiday week in December and some free days during Easter period are scheduled.
In July, at the end of curricular activities, the school organizes ludic activities, divided into thematic modules.
Every week, didactic activities are integrated with a trip, a themed party and outdoor ludic activities.